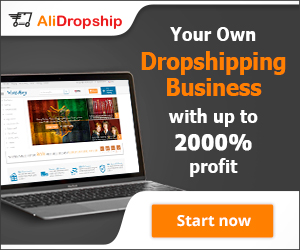 Instead of wading through the massive amount of new app releases searching for a few diamonds in the rough, let us be your guide. This is a collection of the best new apps for both iOS and Android for your downloading pleasure.
Tap
There are a lot of things way too expensive that we pay for anyway just because we want them. We're fine with paying a premium for items off the whiskey bucket list, fancy cars and extravagant vacations, but we draw the line at the $5/bottle water. Water should be free! Bring your own container, stock up on the H2O, and stay hydrated for the foreseeable future. Samuel Ian Rosen agrees, which is why he created Tap–an app that helps you find one of over 34,000 cafes, restaurants and other businesses where you can find a place to refill your water bottle for free. It's basically Google Maps for water fountains.
Words Story
You're an inmate sentenced to life in prison who needs to escape by taking a random combination of letters and combining them into words. Each word you complete gets you one inch, foot or yard closer to freedom. We're currently 18 yards toward paydirt with no sign of the end in sight–and we're not mad.
Poppinz Family Calendar
Poppinz–the Family Calendar & Organizer app–is a calendar app that allows you to keep track of all your important family events while also chatting about them, creating to-do lists for them, and sharing memories from them. It's basically iMessage meets Cluster meets Google Calendar meets Lists. Family gatherings. Shopping lists. Separated calendars. Multiple contact lists. Whether you're syncing, planning or sharing, the Poppinz app will make communicating with family members easier on every level.
Yahoo Together
We don't want to dilute all of Yahoo's hard work on Yahoo Together down to a statement akin to "Yahoo Together is basically Slack for people who don't want to learn how to use Slack," but yeah, that's essentially what it is. Connect with friends, family, teams, causes or crews in a group messaging app divided into individual rooms, with individual topics and discussions based on what each of the users wants. In other words, Yahoo! acquired the Squirrel app, made it prettier and easier to use, and then released it to the public. If we're being honest, we're fine with that. The 'rents couldn't figure out group messaging anyway, and this doesn't require any explanation from us, because it's so easy to use.
easyJet Look&Book
EasyJet might not necessarily be your first choice when it comes to travel, but if you're in Europe, it's one of the best ways to get around the continent cheaply and quickly. When you have Instagram wanderlust, there's no better solution than the easyJet Look&Book app functionality now built into the easyJet app. Upload a photo from your phone. Find the location. Book your travel. Bask in the lap of luxury after booking a flight using just a photo. Stop looking and start exploring for yourself.
Cosmicast
Described by many as "the most beautiful podcast player on the market," Cosmicast delivers your aural entertainment in an exciting and stimulating way unlike any of the other options on the market. You'll pay a couple of bucks for the stunning podcast player built with iOS design guidelines in mind, but it's absolutely worth it because Cosmicast is as useful as it is gorgeous. In case you weren't already convinced, a customizable grid layout, three sets of themes and a simple user interface help make this one of the best podcast apps out there.
Focus – Speed Reading
In addition to helping ensure you comprehend everything you've just read, Focus helps you do it faster by letting you burn through emails, books and articles at double or triple the speed average humans consume content at. In other words, with Focus technology, you'll read faster than you ever have before, and faster than most people do on average–and you'll remember all of it.
FilmLab
In a few generations, we might be at the point where all the pictures worth remembering are forever stored on AWS, iCloud or Google servers. In all honesty, we don't have that luxury in this day and age. Plenty of great family memories and important events are archived on old-school film media because there are plenty of reasons you should shoot film. With FilmLab, you can easily view, digitize and archive all the film negatives that contain all your precious memories–without having to shell out for an expensive scanner, light table or backlight. It's a no-brainer for the family archivist or historian.