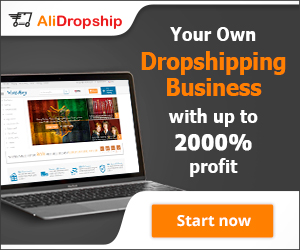 These 100 best iPhone apps will turn your phone into a jack-of-all-trades Food
NYT COOKING
With more than 18,000 recipes, the New York Times Cooking app not only provides stunning photography but also easy-to-follow steps. You can search for recipes by meal type, preparation method, and more. While the app is free to download, you'll need a subscription to access content — you can either pay $5 per month or $40 for an entire year.
OH SHE GLOWS
Oh, She Glows includes more than 95 plant-based recipes that aren't only healthy, but also look extremely stunning. Aside from exemplary photos of each recipe, you're provided with a description of the dish, step-by-step instructions, a list of tips, and nutritional information.
FOOD NETWORK IN THE KITCHEN
Looking for an easy-to-follow app while cooking? Food Network's In the Kitchen app now helps you make meals with voice commands. The app gives you access to more than 70,000 recipes, whether it's breakfast, lunch, dinner, or dessert.
CALORIE COUNTER & DIET TRACKER
For those looking to make some changes to their physique, MyFitnessPal's Calorie Counter app is perfect. The app allows users to take pictures of barcodes to find nutrition facts for any food product, as well as create goals to reach your desired weight.
Gaming
XBOX
Microsoft's mobile companion app for the Xbox One allows you to navigate Xbox menus using your smartphone. The Xbox app offers compatibility with otherwise tedious Xbox apps like messaging and achievements.
PLAYSTATION
The PlayStation app offers the same basic functionality as SmartGlass, except it's for your PlayStation 4. View trophies, compose messages and browse the PlayStation store with this app. Some games also include second-screen functionality for a deeper play experience.
NINTENDO SWITCH ONLINE
While it may not be the perfect solution — forcing you to use your phone in addition to your Switch console for voice chat — Nintendo's just-released Online app offers the most convenient way to play Splatoon 2 with friends, and thus earns a spot on this list. Currently, Splatoon 2 is the only game the app supports, though this is sure to change over the coming months. Next year, Nintendo will begin charging a $20 yearly fee to use the Switch's online features — but until then, the app remains free.
TWITCH
Twitch's mobile app brings the wide world of game streaming to your fingertips. Chat with other Twitch users, view your favorite streamers' channels, or watch recorded video of top gamers and events. The Twitch app is AirPlay and Chromecast compatible.
INSTANT ESPORTS
For fans of League of Legends, Instant eSports has you covered with live scores, breaking news, and match recaps for even the most MOBA-crazy consumer. The app also features the ability to follow teams or players to keep up with statistics, as well as the ability to chat with other fans.
Going out
YELP
Yelp is good for looking up almost any location, be it a restaurant or hardware store. Yelpers write in-depth reviews, and you can read all their nasty and nice comments. It has a helpful map view, too.
FOURSQUARE CITY GUIDE
With FourSquare City Guide, you can easily find bars, restaurants, and more around your area. You can also read tips written by others and rate places you have visited. With a large community on the app, there's also the option to follow brands, friends, and influencers for tips on where to go.
FANDANGO
If you want to browse showtimes and/or buy movie tickets in advance, Fandango is for you. The iPhone app works well and can mean the difference between making a sold-out show or going home brokenhearted.
TICKETMASTER
If you're looking to buy tickets for a concert, sporting event, or theatre show, then you will find them here. You can also use this app to sell or transfer tickets and get alerts on artists or events that might interest you.
OPEN TABLE
Open Table is great for planning dinner on the fly. The free app allows you to search for new restaurants, explore menus, and even reserve a table.
Health and fitness
SWEATCOIN — SWEAT FOR COIN
Sweatcoin lets you convert your steps into currency units — the more you exercise, the more coins you earn. You're then able to use it on rewards like gift cards, electronics, and more.
CALM
Calm is a meditation app that offers guided sessions for beginners, along with programs for those on intermediate and advanced levels. You can choose from different breathing exercises, adult bedtime stories, or soothing nature sounds to use during yoga.
NIKE+ TRAINING CLUB
Nike's free workout app is, unsurprisingly, full of familiar faces. Celebrities and world-class athletes — such as Ellie Goulding and Ashton Eaton — use the app to present their favorite workouts. The app also allows you to track your exercise habits and sync with various social media sites.
DAILY YOGA
Daily Yoga features several different ways to get in touch with your inner yogi. Short courses with accompanying music are free, but more advanced users can shell out some cash to get more poses, routines, and tunes.
HEADSPACE

Whether it's in the morning, while at work, or in the evening, Headspace provides you with meditation sessions whenever you need them. With more than 100 guided meditations, you can choose from a wide variety of topics like focus, exercise, travel, sleep, and more. There are even sessions for children as well.
Music
SPOTIFY
Spotify is changing the game for the entire music industry. It's free on PCs and tablets, but $10 a month if you want to fully use it on iPhone. It's worth it. You can listen to full albums and create playlists.
PANDORA

If you haven't used Pandora by now, go turn your AM radio back on. Pandora uses music science to create stations around a song or artist. You tell it what you like and what you hate. It learns.
SOUNDCLOUD
SoundCloud is the audio player that has become a favourite of musicians, talk shows and podcasts alike. The iOS app gives access to favourites, playlists, and trending audio, and lets you follow and listen with friends.
YOUTUBE MUSIC
YouTube's music streaming service provides music playlists and recommendations based on your taste in music, location, and time of day. A $14 monthly subscription fee will provide ad-free listening, offline downloads, and the ability to listen to music even when you're in another app or when your phone is locked.
AMAZON MUSIC
Amazon Prime members have access to more than just free two-day shipping. With Amazon Music, you can stream popular songs or download your favourite albums for offline playback.
APPLE MUSIC
Apple Music works with your iTunes account to give you personal recommendations based on your library. You can create your own profile and playlists, and follow friends to check out their tunes. Depending on the membership you choose — student, individual, or family — you'll have to pay a fee ranging from $5 to $15 per month.